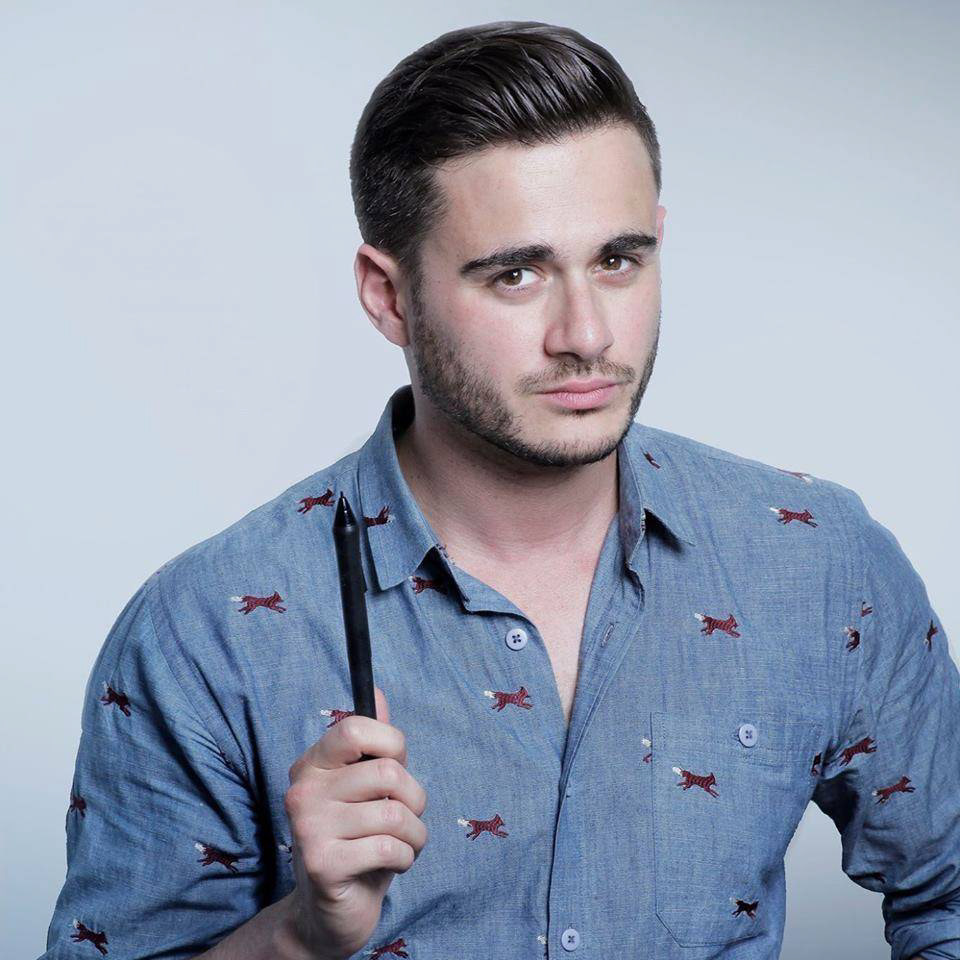 Hi, I'm Garret Dafferner and I've spent the last 10 years working in advertising doing everything from web design and digital activations, to logos and branding, winning contests, launching Super Bowl commercials and cross-platform campaigns with talking squirrels.
When not advertising I've acquired two patents, started two companies, had two major art installations in the Flatiron building, multiple solo shows of my assemblage art works, wrote/created a cartoon series and I'm in the process of pitching a script.

I love all things creative because I think every challenge in life is really just a creative problem, therefor everything can be solved with creativity. So while I'm an ad man by trade, it's simply the creative process that really gets my goat.
WORK EXPERIENCE
05/2017-Current
Freelance designer for Carnal BK, 
Flatiron installation 2, solo exhibition show, ApArt Residency in Sao Paulo
10/2016-5/2017
Offsite freelance, Flatiron installation 1,
X-Bite production run, Art commission in Cambodia
(Freelance) TAXI 04/2016-10/2016: CD 
Accounts include: Gevalia, LG, Maxwell House
(Freelance) 360i 08/2015-03/2016 ACD
Accounts include: Vikings, Coffee Mate
(Freelance) Hill Holiday 06/2015-07/2015: ACD
Accounts include: Great Wolf Lodge, Capella
(Freelance) 360i 05/2015-06/2015: ACD
Accounts include: Rent.com, VIA
(Freelance) McCann 03/2015-05/2015: ACD/Senior AD
Accounts include: Oppenheimer, Cigna
Publicis 06/2012-01/2015: ACD/Senior AD
Accounts include: Pepto Bismol, Vicks, Honda, Kinder
KBS+ 08/2011-06/2012: Senior AD
Accounts include: BMW Global, BMW North America, Vanguard, Ad Council
Grey Advertising 02/2008-08/2011: Junior/Senior AD
Accounts include: Captain Morgan, E*TRADE, World baseball classic, Hawaiian Tropic, Hugo Boss, Hasboro, 3M, Febreze, Robitussin 
press
This is Colossal
SoBadSoGood
Bored Panda
Ego Alter Ego
Ufunk
The Dancing Rest
Art By Nature Magazine
AWARDS/RECOGNITION
Prow Art Space- Installation from 11/16 - 02/17
 2 Gold Effie's - Febreze Breathe Happy campaign
One Show Merit Pencil - Febreze Breathe Happy campaign
Creative Effectiveness Lion - Febreze Breathe Happy campaign
Clio- Silver Clio for Pepto-Bismol Peptocopter campaign.
Rival IQ- Pepto-Bismol 5 Symptom Traveler listed in top five most branded YouTube videos of all time.
AdAge- Cover design winner for AdAge's Cannes Festival Competition
Superbowl- 3 Superbowl spots in the 2010 game
One Show- Cinema Advertising Campaign Bronze E*TRADE baby
One Show- Finalist Captain Morgan Text Message
Shortlisted at Cannes- E*TRADE Girlfriend (milkaholic) & First Class Techonolgy 
London International Awards- Gold Best Humor Campaign 2008 Baby E*TRADE Silver Best Individual Humor Spot for Baby E*TRADE Mobile
NEW BUSINESS WINS
Cadillac
E*TRADE
Reliant Energy
World Baseball Classic
PROGRAMS
Zbrush
C4D
Entire Adobe Suite
INTERESTS
Sculpture
Writing
Product creation
Creating things